This guide will walk you through deactivating a sensor via your mobile device.
Step 1: On the Rooms page of the VSTAlert app, select the room icon for the room number that you'd like to deactivate.
Step 2: Click the red Deactivate Sensor button.
Step 3: A confirmation prompt will require you to type "DEACTIVATE" to confirm your choice. Then, click Deactivate Sensor once again.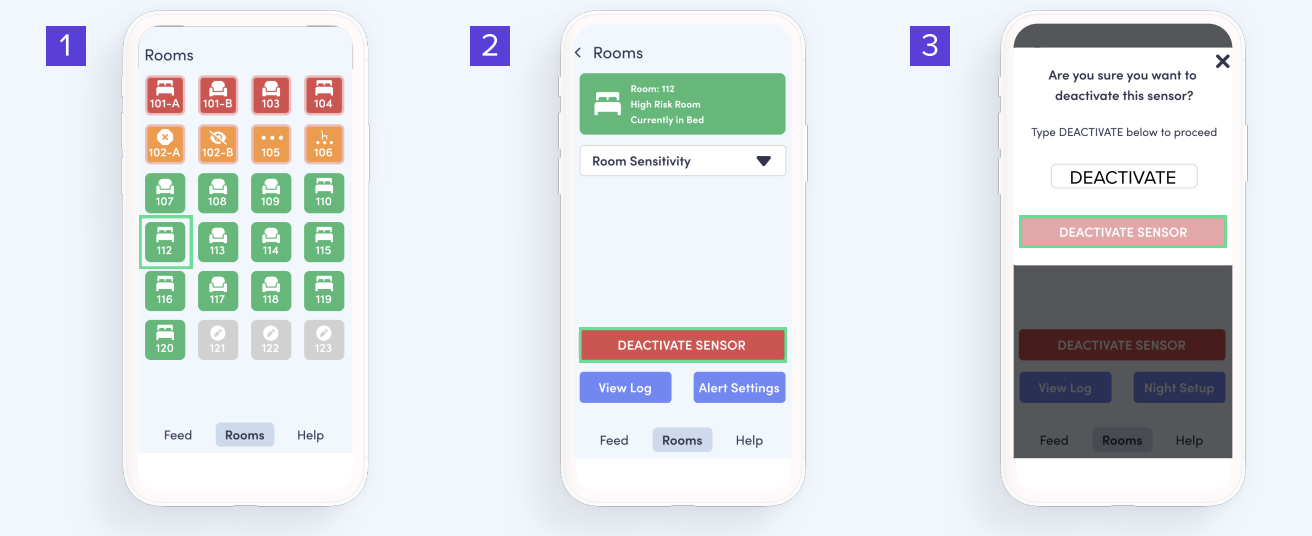 Note: If a room has a currently active alert, it must be cleared before the sensor can be deactivated. Click here for a guide on How to Attend an Alert.
0
0
Was this article helpful?
0 out of 0 found this helpful